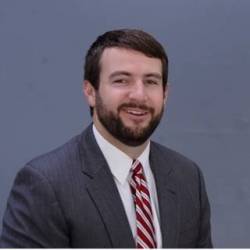 Zac Long, JD, MHA – VP, Growth and Strategy / General Counsel
Zac is delighted to join Well Care with experience across the healthcare industry, including leading an early-stage dental practice group based in Atlanta through rapid growth and expansion as Chief Operating Officer and driving results for clients that included health systems, insurance plans, and pharmaceutical companies as part of PwC's Healthcare Consulting Group. His experience spans across areas such as growth strategy, deal development, acquisition integration, compliance, operations, and financial management. Zac's passion for excellence in quality of care and patient experience attracted him to Well Care's commitment to industry-leading patient care and experience.
Growing up around the family business from an early age, Zac has a deep appreciation for Well Care and the role that home-based healthcare services play in improving the health of our communities and the lives of our patients. He is a strong advocate for the integral and growing position that home health and home care providers play in the overall healthcare delivery system.
Zac is a proud graduate of Davidson College (Bachelor of Arts) and University of North Carolina at Chapel Hill (Juris Doctor, Master of Healthcare Administration). He is an active member of the North Carolina Bar, North Carolina Bar Association, and the American College of Healthcare Executives (ACHE). Zac enjoys college sports (Go Wildcats and Tar Heels!), staying active, traveling, reading, and spending quality time with family and friends.