WILMINGTON, NC, September 16, 2017 — It is with a heavy heart that the Well Care and Farmin' Brands families mourn the passing of our leader and CEO, G. Wayne Long. Wayne passed peacefully on Friday, September 15, surrounded by his family and loved ones. He was 60 years old.
Wayne was born in Newberry, South Carolina and grew up in Brunswick County, North Carolina, as the son of a successful businessman. He graduated from the University of North Carolina Chapel Hill with a degree in Business Administration. Shortly after graduating, Wayne worked in the family business before gaining invaluable banking and finance experience through employment with Federal Land Bank. His early career path served as the foundation for his success as an entrepreneur and community leader.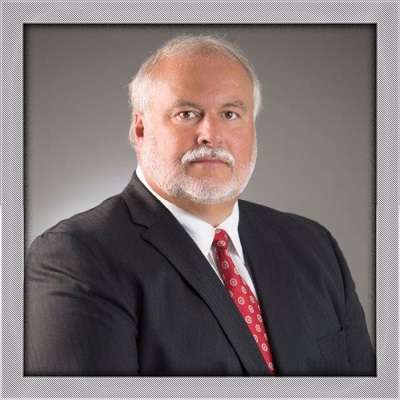 Wayne was committed to community service and served on the board of directors for the North Carolina Medical Commission and Elderhaus Inc. In 2016, he teamed up with his alma mater to launch the Well Care Home Health Leadership Scholars Program – a program funded through gifts to the UNC School of Nursing Foundation, which prepares nurse leaders for the home health industry. The program welcomed its first scholar earlier this year.
Wayne made it his mission to instill passion and greatness to everyone who crossed his path. Wayne's vision was to be an exceptional beacon within the communities we serve; and his commitment to people was unwavering.
We are deeply saddened by his sudden passing. We have lost a passionate leader, a mentor, friend and father figure. Often referred to as our "fearless leader," he will be remembered as one of the most inspirational entrepreneurs of our time. His vision will continue to guide each of us as we carry on Wayne's legacy.
A statement from the Long family:
"We are heartbroken to announce the passing of our beloved Wayne Long. Wayne passed away peacefully surrounded by his family Friday evening, September 15, 2017. He was our loving husband, father, brother, son and friend.

A respected and visionary business leader, Wayne co-founded Well Care Health in 1987 and Farmin' Brands in 2011. He had great pride and joy in the professional families with whom he worked and the business successes he was instrumental in creating. Wayne was deeply committed to giving back to the community, including service on the board of directors of Elderhaus and the North Carolina Medical Commission, the University of North Carolina Board of Visitors, Ducks Unlimited, and numerous local youth baseball organizations. His philanthropic gifts supported numerous charitable organizations. Wayne will be remembered for his warm spirit, his passion for life and family, the genuine and giving way he treated people, and the positive impact he had on all of those around him. While we mourn the loss of a great man, we also celebrate his remarkable life and honor the tremendous legacy of accomplishment and kindness he leaves behind. We are consoled by the wealth of cherished memories and shared remembrances with friends and family."
The Long family will welcome friends from 6:00 p.m. to 8:00 p.m. on Tuesday, September 19, 2017 at Andrews Market Street Chapel, 1617 Market Street, Wilmington, North Carolina.

A public funeral service for Wayne will be held at 2:00 p.m. on Wednesday, September 20, 2017 at First Baptist Church, 411 Market Street, Wilmington, North Carolina. The Long family will welcome friends beginning at 1:00 p.m.

Condolences to the family may be sent to Andrews Mortuary and Crematory.

In lieu of flowers, contributions may be made in Wayne's memory to NC Baptist Disaster Relief via First Baptist Church, or a charity of one's choice.
####
*For media inquiries, please contact:
Jennifer Cascio, Communications Manager
(910) 612-0386
jcascio@wellcarehealth.com