WILMINGTON, NC, August 25, 2017– Well Care Home Health has announced Alex Harris, MHA, as the agency's new Project Manager of Growth and Strategy.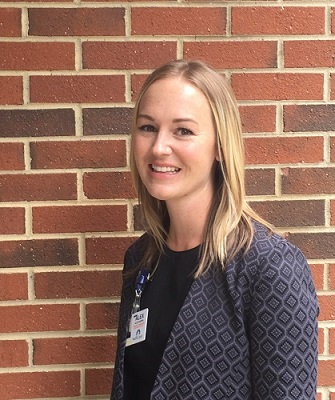 Harris will play a key, supportive role to Well Care's Leadership team in spearheading new projects related to the transition of patients to the post acute care system. She will be based in the agency's Raleigh office and focus on growth initiatives to include strategic planning, market research, data analysis, and the overall patient experience.

"Alex brings tremendous value to our organization and will help to execute Well Care's growth plans," said Zac Long, Vice President of Growth and Strategy. "Her experience with wide-ranging projects will be vital in helping us serve our patients to the fullest extent," Long added.
With previous stints held at Socius Health Solutions and WakeMed, Harris brings significant business project management experience to Well Care. She has worked directly in developing infrastructure and processes within several Triangle health systems, effectively driving cost savings and quality clinical improvement.
"I am thrilled to join the Well Care Home Health team as a Project Manager" said Harris. "Well Care has consistently provided exceptional patient care for 30 years; and I'm looking forward to supporting initiatives that will provide patients more access to Well Care's services. I am inspired by this team's passion for excellence, as well as the family environment," Harris noted.
Harris holds a Master's degree in Healthcare Administration from Georgia Southern University, and a Bachelor of Science degree in Business Management from Appalachian State University.