RALEIGH, May 25, 2018 — Well Care Home Health of the Triangle is pleased to announce Hardy Singh, MD, as its new Medical Director.  In this role, Dr. Singh will collaborate with Well Care on new clinical policies and procedures including quality improvement initiatives, staff education and program development. He will also serve as a consultant on ethical issues and participate on an advisory committee.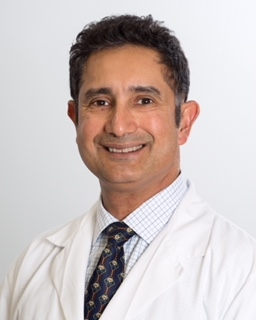 "It is a true pleasure to welcome Dr. Singh as Medical Director for Well Care Home Health of the Triangle," said Jaimee Marsicano, Well Care Health's Senior Director of Home Health Operations. "Dr. Singh brings a wealth of knowledge to the table, including a unique and innovative approach to orthopedics and wound care. We look forward to collaborating with Dr. Singh, and tapping into his vast knowledge of the patient care continuum," Marsicano added.
Dr. Singh is a board certified orthopaedic surgeon, partner and owner of The Bone and Joint Surgery Clinic in Raleigh. He specializes in hip and shoulder injuries, and was among the first orthopaedic surgeons in North Carolina to perform a reverse total shoulder replacement.
Dr. Singh has been in private practice and orthopaedic surgery since 2004. He enjoys the challenges of orthopaedics in both sports medicine and joint replacements, along with complex wound care.
Dr. Singh is as an attending consultant at Duke Raleigh Hospital and Wake Medical Center. He serves as Medical Director of the Wound Healing Center for Duke Raleigh Hospital, and Medical Director of Sunnybrook Rehab Center. He is an active member of the American Academy of Orthopaedic Surgeons and the Piedmont Orthopaedic Society.
After high school, Dr. Singh went straight to medical school and graduated from the Government Medical College in Punjab, India. Following his orthopaedic residency in India, he moved to the United States and joined Duke University as a Research Analyst and laboratory leader.
His innate passion for his profession is apparent through his vast experience and career achievements. "I didn't choose orthopaedics," Dr. Singh said. "Orthopaedics chose me."
In his personal time, Dr. Singh enjoys motorcycle trips, spending time with friends, and playing tennis.