Alzheimer's is a disease that affects many families each year. According to the National Alzheimer's Association, this progressive, terminal disease is the sixth leading cause of death in the United States, with one in eight Americans becoming afflicted.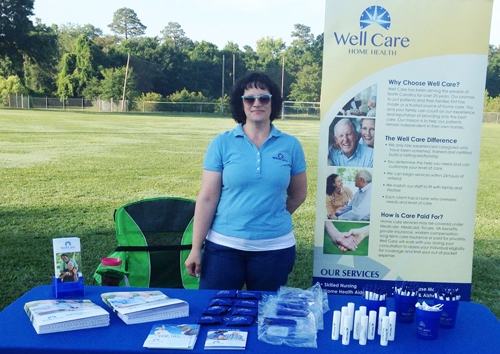 Disease research is ongoing, with most of what we know about Alzheimer's having been discovered within the last 15 years. The hope is that increased awareness and continued support for research will lead to new treatment options for the millions of Americans suffering from the disease.
Well Care is a proud participant and sponsor of several Alzheimer's NC Walks in 2015. This summer, our Wilmington team participated in the 2015 Run to Remember 5K/1 Mile Walk at Legion Stadium. On October 3, 2015, our Raleigh team will participate in the annual Triangle Walk at Koka Booth Amphitheatre.
For additional information about Alzheimer's, or to participate in a walk near you, visit alznc's website at www.alznc.org.