"Caregivers are superheroes in comfortable clothes" -Anonymous
"Caregivers are superheroes in comfortable clothes" -Anonymous
Meet Mia Murphy, Speech-Language Pathologist
Meet Mia Murphy, Speech-Language Pathologist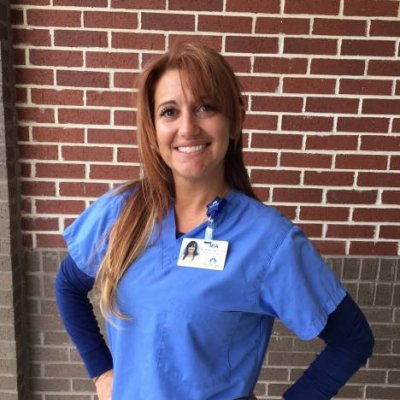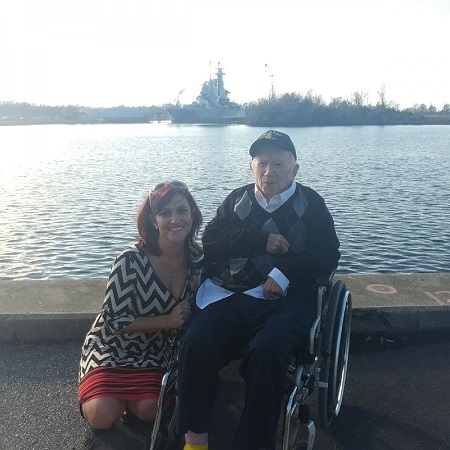 Mia Murphy enjoying Downtown Wilmington with one of her patients.
By:  Well Care, LLC Editor
Making a difference is in Mia Murphy's DNA.  As a Speech-Language Pathologist, she compares working with patients to solving a puzzle – an incredibly rewarding puzzle.  From one of her favorite patient encounters, to career advice, Mia tackles it all in this interview.
Here is her story:
Hometown:  Jamestown, NC
Job Title:  Speech-Language Pathologist (Well Care Home Health, Wilmington)
Time at Well Care:  5 months
Q. Why did you embark on a Speech-Language Pathology career?
A. I wanted a career that enabled me to be a part of the health care community, and provide patients and families with meaningful gains in their quality of life. I wanted to make a difference in the lives of others.
Q. What does being a Speech-Language Pathologist mean to you?
A. It's truly a wonderful gift! Every day, every patient case is a new puzzle. I am able to look at deficits and difficulties our patients experience across all areas of their life, and determine the physiological, neurogenic, and/or cognitive sources of those problems. In short, I get to give people words. It is a pretty amazing super power.
Q. What is your favorite career memory or patient encounter?
A. I carry a journal and keep it in the glove box of my car or on my desk at work. Every time I have a moment that is funny, or particularly touching, I jot it down. On hard days (you know the ones where you want to pull out your hair?), I open my journal and read back through all the great memories. Picking one is particularly hard, but I would say a favorite memory that I often reflect on happened in the fall of 2017, when I took a 96-year-old WWII veteran with advanced dementia to a veterans' benefit. I showed him how he could still tear up the dance floor, even in a wheelchair. We reminisced about how good BBQ sandwiches taste on a warm fall day, ate far too many cookies, and just had a blast!
Q. What do you enjoy most about your job and why?
A. As I've said, I get to solve a puzzle everyday and advocate for someone, laugh with someone or cry with someone. I get to celebrate in the success of others, see their breakthroughs and make the smallest amount of progress. I get to share my love and passion for communication with caregivers, patients and colleagues. Most importantly, I get to have fun!
Q. What do you enjoy doing in your spare time?
A. I enjoy rowing in a masters 8 and masters 4, I have recently started sailing and just completed my first overnight passage. I spend time tutoring adults and children with literacy difficulties. I serve with two community organizations that target helping at-risk youth. I love hiking and try to travel as much as possible. In June, I am headed to Japan!
Q. What's the best advice you would give to fellow Speech-Language Pathologists just starting their career?
A. You'll be just fine! You have worked hard, earned your degree, completed your fellowship, and earned your CCC's. Keep a journal of your favorite memories and reflect on them when needed. Stay true to your moral compass, and never forget to rely on your vast theoretical knowledge. Reach out to the veterans in our field for everything, from goal-writing to resources you may need. We have all been a first-year SLP. We want to return the favors that were done for us. MOST IMPORTANTLY: YOU MUST LAUGH. LAUGH AT YOURSELF AND LAUGH WITH YOUR PATIENTS!