"Caregivers are superheroes in comfortable clothes" -Anonymous
"Caregivers are superheroes in comfortable clothes" -Anonymous
Meet Ymani Thomas, Speech-Language Pathologist
Meet Ymani Thomas, Speech-Language Pathologist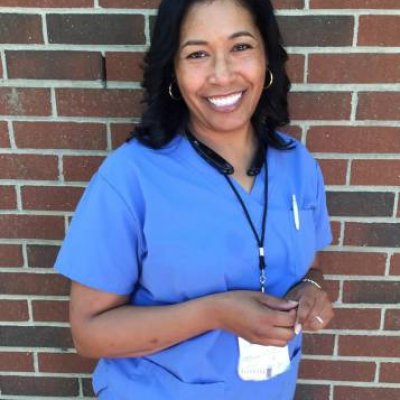 By:  Well Care, LLC Editor
Ymani Thomas is no stranger to working with multiple patient populations.  From young children, to the elderly, she has collaborated with a wide range of patients as a Speech-Language Pathologist.  The most meaningful part of her job, however, is the connection she shares with her patients.
Here is Ymani's story:
Hometown: Raleigh, NC
Job Title: Speech-Language Pathologist (Well Care Home Health of the Triangle)
Time at Well Care: 1 year, 1 month
Q. Why did you embark on a Speech-Language Pathology career?
A.  I have always been intrigued by how the brain functions since it's responsible for everything we're able to do. Upon making a career choice, I desired a career that would allow me to make a positive impact on the lives of others. Studying speech-language pathology enabled me to learn about the brain and to use this skillset to make that positive impact to help others.
Q. What does being a Speech-Language Pathologist mean to you?
A.  Happiness and Fulfillment. I have worked with all populations from ages 0-5 years, school-aged children, and adults. To see a child or adult progress over time, making real, positive changes that allow the patient to communicate effectively, accomplish essential tasks, and enjoy a meal with their families is truly a touching and rewarding experience. I love to see others thrive and flourish!
Q. What is your favorite Speech-Language Pathology memory or patient encounter?
A.  I recently had the honor of working with a 100-year-old patient, the oldest patient I have ever worked with! Like most of us, he dealt with a lot throughout his life and had multiple health issues.  Despite this, he always smiled, participated, and put forth a genuine effort towards improvement. These are the kind of patients who motivate me to be the best clinician I can be.
Q. What do you enjoy most about your job and why?
A.  I enjoy working with the patients – getting to meet people from all walks of life and being in a position to help make life better in some way for them. It enables me to share my knowledge for their benefit, and it also contributes to my own personal development.  Something can always be learned from others, no matter the situation or background. I'm always able to take something from each patient experience.
Q. What do you enjoy doing in your spare time?
A.  I enjoy spending time with my family, especially my husband and son. I also love to read, travel, and volunteer.
Q. What's the best advice you would give to fellow Speech Language Pathologists just starting their career?
A.  Trust yourself – you know more than you think you do. Use your resources. It's OK to ask questions and it's OK to not know everything. Reach out to your colleagues who are more than happy to assist you or give you advice. Always do what you know is right in your heart – it's OK to say no and most importantly, have fun!