Home is where the care is.
Home Health Care
Studies show patients heal faster when they are in familiar surroundings.
Well Care Home Health is here to help you stay safe and healthy at home. Our skilled professionals and clinicians will provide you with the quality care you deserve so you can stay, recover, and heal in the comfort of your own home. You and your family can count on our more than 35 years of dedication and experience to help you navigate back to wellness.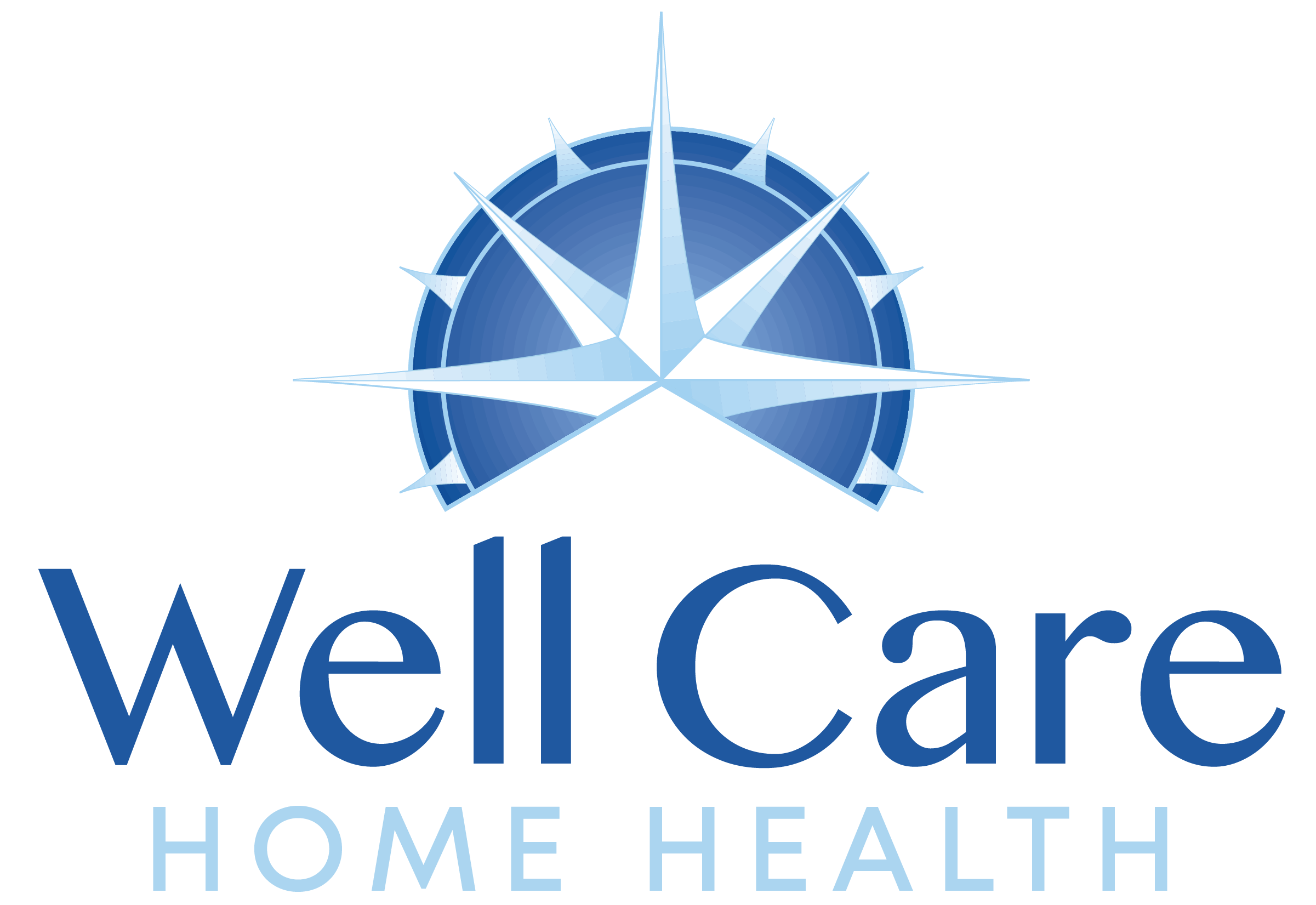 About Nursing Care
Our experienced, highly skilled, and compassionate nursing team, comprised of RNs and LPNs, is available around the clock, and your care is always provided under the direction of a physician. Our nurses coordinate each patient's care based on their individual needs. In addition, they educate patients and their families about treatment options, perform health status assessments, manage IVs, ensure medication education and compliance, take care of wounds, labs, and much more.
Alzheimer's/ Dementia Care
Alzheimer's/ Dementia Care
About Physical Therapy
Our physical therapists assess a patient's functional abilities and establish a rehabilitative plan with realistic goals. In consultation with your physician, physical therapists work with you to establish home exercise programs to improve strength range of motion, endurance, gait training, mobility, and balance. The physical therapist may use modalities such as massage, heat and water, ultrasound, weights, peddlers, pulleys, electrical stimulation, specialized anodyne therapy, or other devices intended to restore function, maximize performance or alleviate pain.
Strengthening Training

Gait & Balance
Strengthening Training

Gait & Balance
About Speech Therapy
Speech therapists assist patients with communication, cognition, and swallowing evaluations. At Well Care Health, our speech services include treatment for a wide variety of challenges such as speech impairment, issues in fluency, voice, social skills, and hearing problems. Our speech therapists will focus on the nature of the impairment and determine the cause. Then, in consultation with the patient's physician, we design customized home exercise programs and treatment plans for each patient.
Cognitive/ Cognition Assessments & Exercises
Swallowing Studies & Evaliuation
Cognitive/ Cognition Assessments & Exercises
About Occupational Therapy
Occupational therapy can help a person who is experiencing difficulty with a variety of functional problems. Dressing, bathing, shopping for food or personal items, and carrying out daily activities safely can be particularly challenging. Occupational therapy can also aid the person with more serious problems resulting from chronic conditions such as heart disease, cancer, arthritis, stoke, Parkinson's disease, and Multiple Sclerosis. Occupational therapists work with patients and their caregivers.
at Well Care Health we are…
local care teamsmaking an impactleading with qualityputting patients first
Home Health Aide Services
Every situation is unique, and everyone's needs are different, but when you feel your loved one requires additional assistance to be safe and comfortable at home, our Well Care Aides are ready to assist. A Home Health Aide is a health care professional who provides compassionate support for daily activities in the home. For individuals who are recovering after a difficult surgery or struggling with a chronic illness, having a Home Health Aide can make all the difference.
Transferring, Turning, & Positioning
Transferring, Turning, & Positioning
Home
Health
Aides
&
Social Work
Home
Health
Aides
&
Social Work
Medical Social Work
Meeting the challenges of care for a loved one at home can be very stressful. Well Care's experienced Medical Social workers evaluate the social and emotional factors affecting patients and their families. They provide counseling, assist with identifying community resources, coordinate a variety of services, and much more.
Long Term Care Assistance
Benefit Coordination

Long Term Care Assistance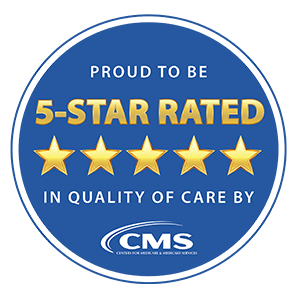 Well Care Health is a Recognized
CMS 5 Star Rated Agency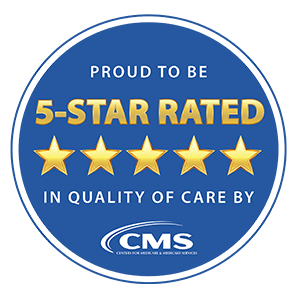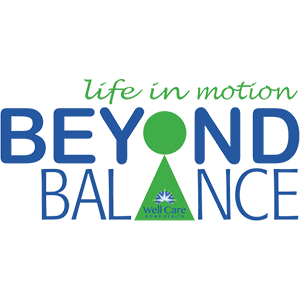 Well Care Orthopedic Services
Well Care Orthopedic Program is the leading provider of home health and post-operative care for orthopedic patients in North Carolina. In preparation for your post-operative arrangements, we encourage you to contact one of our qualified Well Care Orthopedic Coordinators for additional information. We can discuss our services, answer questions on what to expect after your surgery and arrange services for your convenience.
Providing Post Surgery Care for:
Direct anterior total hip arthroplasty approach

Posterior hip replacement

Unicompartmental knee replacement (Partial)

Hemiarthroplasty Hip Replacement (Partial)

Gait instability secondary to orthopedic surgery
Partial Shoulder Arthroplasty

Total Shoulder Arthroplasty
Tell us what you're looking for:
Home Health FAQ's
Below are some commonly asked questions about home health for your use. If you don't see your question below, please contact us and we will be glad to help.
Your doctor must determine that you need medical care in your home and prepare a plan for your care at home.
The care you need must include intermittent (not full time) skilled nursing care, or physical therapy or speech language pathology services.
You must be homebound. This means it is a taxing effort to leave your home. You can still be considered homebound if you occasionally go to the barber or beauty shop or for a walk around the block or a short drive or even to routine medical appointments.
The home health agency serving you must be approved by the Medicare program.
In-home care is very affordable, and often much more inexpensive than the Care a person would receive if they had to be hospitalized or live in a long-term care facility. In addition to paying out-of-pocket options, we accept several payment sources, including Medicaid benefits, veteran's assistance (VA), long-term care policies, and more.
If you meet all four of the conditions to qualify for home health care, Medicare will pay for:
Skilled nursing care either on an intermittent or part-time basis. Skilled nursing includes services and care that can only be performed safely and effectively by a licensed nurse.
Home health aide services either on an intermittent or part-time basis. Home health aide services include assistance with personal care such as bathing, using the toilet, or dressing. These types of services do not require the skills of a licensed nurse.
Physical therapy as often and for as long as it is medically necessary and reasonable. Physical therapy includes exercise to restore movement and strength to an injured arm or leg, and training in getting into and out of a wheelchair or bathtub.
Speech language pathology as often and for as long as it is medically necessary and reasonable. This type of therapy includes exercises to restore speech.
Occupational therapy as often and for as long as it is medically necessary and reasonable, even if you no longer need other skilled care. Occupational therapy helps you to achieve independence in daily living by learning new techniques for eating, dressing and performing other routine tasks.
Medical social services to assess the social and emotional factors related to your illness, counseling based on this assessment, and searches for available community resources.
Medical supplies like wound dressings.
Medical equipment. Medicare pays 80 percent of the approved amount. An example of medical equipment would be a wheel chair or walker.
Medicare does not cover the following:
24-hour care at home.
Self-administered prescription drugs.
Meals delivered to the home.
Homemaker services such as shopping, cleaning and laundry.
Personal care provided by home health aides, such as bathing, toileting, or providing help in getting dressed when this is the only care you need. Medicare classifies this as "custodial care" because it could be provided safely and reasonably by people without professional skills and training. Medicare does not pay for "custodial care" unless you are also getting skilled care such as nursing or therapy and the custodial care is related to the treatment of your illness or injury.
A plan of care directs what type of services and treatment you receive. Your doctor will work with a home health care nurse and then will decide:
What kind of services you need
What type of health care professional should provide your services
How often you will need the services
The kind of home medical equipment you will need
The kind of food you may need and
The results your doctor expects from the therapy.
The home health agency staff provides care according to your authorized plan of care. Your doctor and home health agency personnel review your plan of care at least every 60 days or more often if the severity of your condition requires.
Home health agency professional staff is required to notify your doctor promptly of any changes that suggest a need to modify your plan of care.
Yes. In-home care is an option for patients with both short-term and long-term needs. Some of our current
Home Care patients have been with us for over ten years! When you look at all the benefits of in-home care,
now more important than ever, there's no reason not to continue long term. We want our patients to be safe at
home, and many caregivers feel safer knowing that someone is coming in the house to check on them.
Not true. Well Care offers private duty nursing for adult and pediatric patients. We provide five-star quality
care and are fully equipped to take Care of the nursing needs of all pediatric patients.
Medicare pays for covered home health services for as long as they are considered medically reasonable and necessary. However, skilled nursing care and home health aide services are covered on a part time or intermittent basis. Basically, this means there are limits on the number of hours and days of care you can receive in any week for certain types of services.
For purposes of qualifying for home health benefits, Medicare defines "intermittent" as:
Skilled nursing care that is needed or provided on fewer than seven days each week or less than eight hours each day over a period of 21days (or less).
Extensions can be made in exceptional circumstances when the need for additional care is finite and predictable.
For purposes of coverage, Medicare defines part-time/intermittent care as:
Skilled nursing or home health aides services that are provided (combined) for any number of days per week so long as they are furnished less than 8 hours per day and 28 or fewer hours each week. The weekly maximum number of hours of care can be increased from 28 to 35 if Medicare determines that your condition requires additional care.
The home health agency submits claims to Medicare for payment. Medicare pays the full approved cost of all covered home health visits. You may be charged for:
Medical services and supplies that Medicare does not cover.
20 percent coinsurance for Medicare covered medical equipment such as wheelchairs, walkers and oxygen equipment. If the home health agency doesn't supply medical equipment directly, they will arrange for a home equipment supplier to provide you with the items you need.
Before your care begins, the home health agency must tell you how much of your bill Medicare or other Federal programs should pay. The agency must also tell you if any items or services they provide are not covered by Medicare and how much you will have to pay for them. This must be explained orally and in writing.
If you are eligible for Medicaid it might be possible to get services in addition to those covered by Medicare. Medicaid coverage differs from State to State, but in all States it covers basic home health care and medical equipment. In addition, Medicaid programs everywhere cover homemaker, personal care, and other services that are not covered by Medicare.
To be eligible for Medicaid, you must have very low income and few savings or other assets. For more information about whether you might be eligible and about what Medicaid covers in your State, contact your State Medicaid Agency.
Yes. For over 35 years, Well Care Health has built its reputation across the Carolina's as one of the
most trusted providers of highly specialized, quality home health, and home care. Our services guide patients
through their recoveries, and our top priority is always to place the needs of our patients and their families
first. Our solutions-based recovery plans are customized to fit each patient's needs individually, and our
outstanding quality of care has earned us the reputation of providing the best in-home care services available.
Yes. Our exceptionally, well-trained, and experienced healthcare professionals provide the highest level of quality care. Well Care has entire departments devoted to education and training, quality, and compliance,
and one of our fundamental guiding principles is that we 'Hire and Develop the Best!" You can count on our clinician's experience, compassion, and professionalism to ensure that your needs will be met with the utmost care, giving you the comfort and peace of mind you deserve.