A Job that Matters
Work for the best.
Learn from the best. Be the best.
Do you want to make a difference in the lives of others and love going to work every day?
If so, Well Care Health is the place for you. Family-owned and operated for over 35 years, we provide our clinicians with the technology and resources they need while creating an exceptional work environment that focuses on family values and lifelong learning. Our experienced and compassionate Well Care team believes that patients come first, and we take pride in being five-star rated for patient care quality.
Great Benefits,
Great Pay, &

A Great Place to Work!
At Well Care Health, we want you to do what you love, and do it well. We're a team of compassionate and committed professionals here to support you on your journey to success. A career at Well Care is more than just a job, it's a way of life. Work for the best. Learn from the best. Be the Best.
Discover how the team motto: inspiring- thriving- caring makes Well Care Health Unique.
Find Out What's New!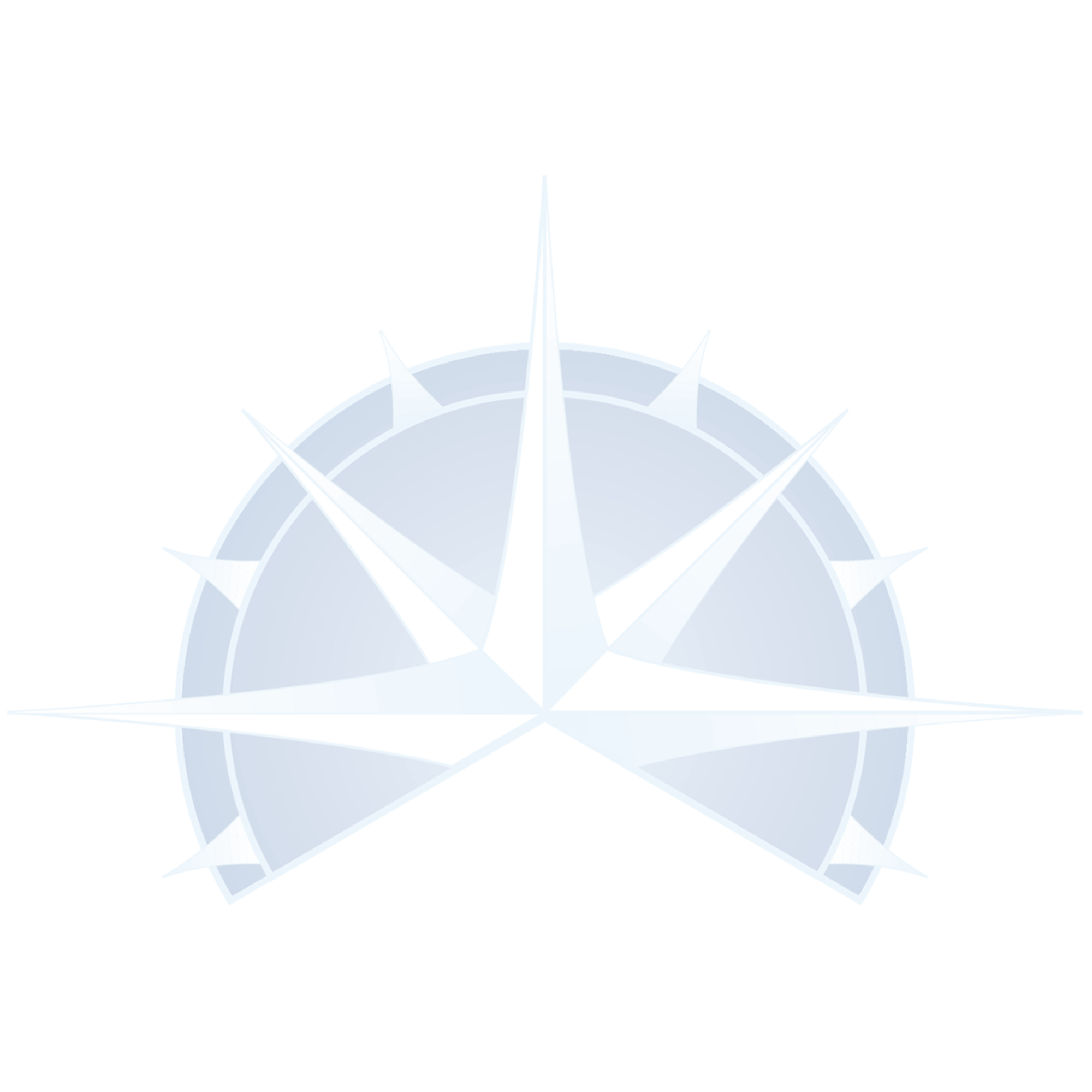 Employee Benefits
Hiring and
Developing the Best
When you ask one of our team members what the best benefit of working at Well Care is, more than likely, they will say getting to work with patients one-on-one in their homes and making an impact on their lives! While we agree with this wholeheartedly, we also believe that taking excellent care of our employees is just as important as providing 5-star quality care for our patients and communities. If you are looking for a new professional home where your co-workers and leaders genuinely care about patients, and their team, as much as you do.  Join the Well Care team!
In reward for your dedication,Well Care offers:
Medical, dental, vision, and supplemental insurance plans

401(k) with company match

PTO accrual beginning on day one

Dependable and attractive company vehicles

Continuing education opportunities

Experienced and caring leadership team

Frequent employee recognition
Employee Recognition
Commitment to the Highest Standards
As a family-owned and -operated organization, we believe it is important to honor our Guiding Principles: Commitment to the Highest Standards and Hire & Develop the Best. One of the ways we do that is by consistently recognizing our team members who go above and beyond to provide 5-star quality care, assist patients, volunteer in the
community, or support their co-workers. From monthly kudos to quarterly Extra Mile Awards and yearly tenure celebrations like the Compass Awards, we are constantly looking for ways to celebrate and recognize our team!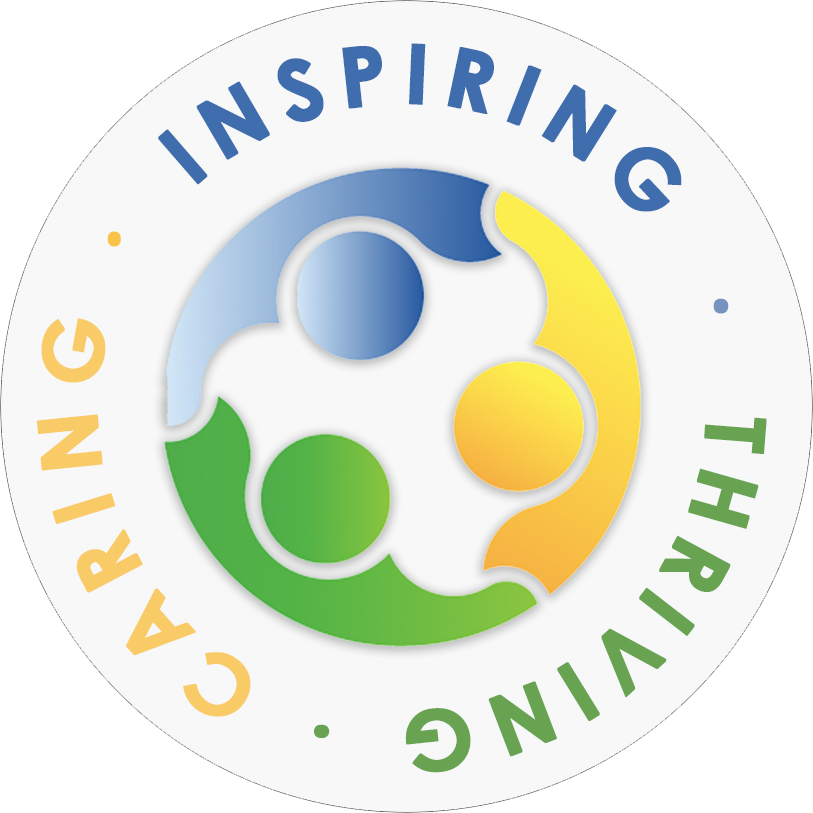 Inspiring – Thriving – Caring
The Well Care Way
Inspiring. Thriving. Caring. Our team motto, created by our employees, flawlessly describes life at Well Care Health. You will see it tagged as #ITC on Facebook, Microsoft Teams, and anywhere our employees communicate. It's who we are.
What makes us different isn't just that we have been family-owned and operated for over 33 years (although that's a big win in our book), that we have consistently received five-star patient care quality ratings, or that we are constantly looking for opportunities to promote, recognize, and reward our team (check out some of the ways below) – What makes us different is our people.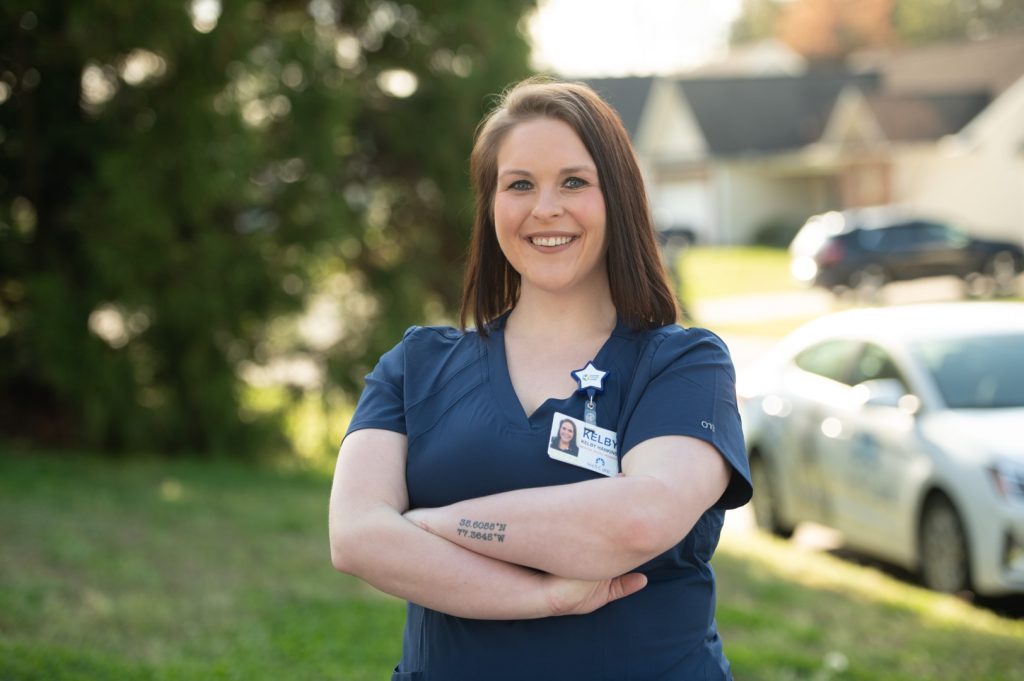 We make the difference.
We are driven by our mission of keeping our communities healthy, happy, and at home. We are servant leaders who make important decisions by employing Well Care's Guiding Principles. Our team of over 1,000 experienced and compassionate healthcare professionals strives to impact on the lives of the patients we serve. Their passion for the communities  we serve and commitment to maintaining a workplace culture that values diversity and promotes equity and inclusion is unparalleled.
We are a family; dedicated to ensuring our patients get the quality care and respect they deserve. We will be the first to tell you that we're not perfect, most families aren't, but what we can guarantee is a team that demonstrates professionalism, compassion, determination, and, most days, a great sense of humor. If this sounds like a team you want to be a part of, we'd love to meet you careersgroup@wellcarehealth.com!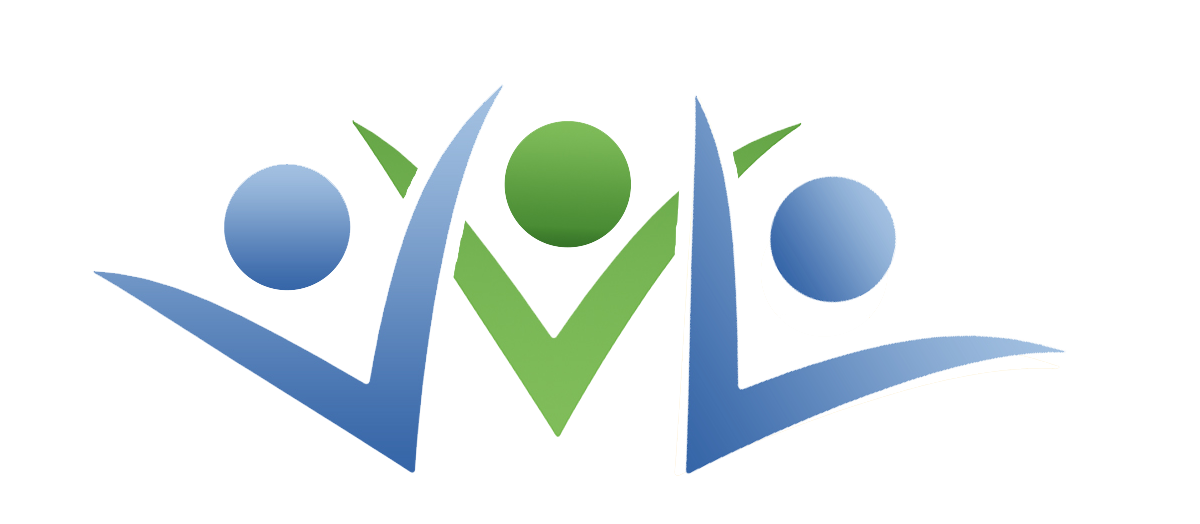 Nurse Of The Year
Association for Home & Hospice Care of North Carolina Home Awards, Well Care Home Care Clinical Manager, Theresa Buck, RN, was awarded the Sherry Leigh Thomas Nurse of the Year Award!
An excerpt from her nomination included: "A calming spirit, an angel, a godsend – these are all words our Home Care patients and their families have used to describe Theresa. She always puts patients and her team first, never herself."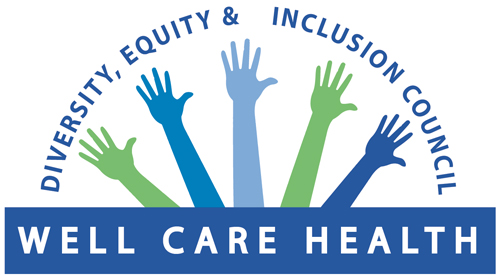 This Matters. Words Matter. Action Matters.
Well Care is united in speaking out against racism and discrimination. From our CEO to our front-line administrative team, we strive to create a professional home that lives and breathes diversity, equity, and inclusion. This is an essential facet of our Well Care Way, and our leadership team is committed to establishing on-going opportunities to enforce this commitment.
We believe that all people deserve to be treated with respect and fairness. We don't exclude, deny benefits to, or discriminate against any person based on age, race, national origin, color, ethnicity, sex, gender identity, gender expression, genetic information, status as a parent, mental or physical disability, marital status, religion, sexual orientation, or veteran status.
A laser focus on diversity and inclusion also makes us a better organization. It is well-established that organizational decision-making improves when diverse perspectives are incorporated, and all team members feel respected, included, and aligned with a company's values and mission. Moreover, we have a clearer, more balanced perspective when our teams and decision-making reflect our patients, communities, and the referral partners we serve.
I love working at Well Care because there is a commitment from the top to the front-line to improve our patients lives. Doing everything in our power to keep patients healthy and at home where they want to be is something we owe to them as care providers

Daniel Thompson, RN, Vice President, Compliance & Quality

I love being a nurse because I get to assist people where they are to increase health literacy and meet their personal goals. Helping someone break down barriers so they can live healthy, happy, and at home is the greatest joy and blessing in my life as a nurse

Elizabeth, RN, Clinical Manager – Well Care Home Health